CompTIA IT Fundamentals Tests
CERTIFICATION: CompTIA IT Fundamentals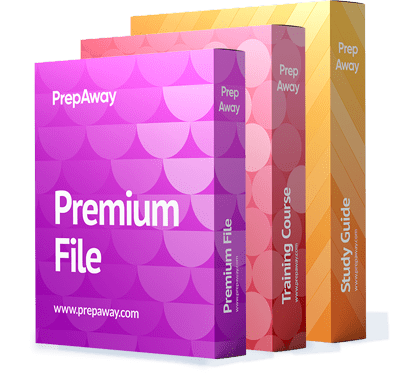 $20.00
Free CompTIA IT Fundamentals Exam Questions & CompTIA IT Fundamentals Dumps
100% Free CompTIA CompTIA IT Fundamentals Certification Practice Test Questions With Latest Updated & Accurate Answers. All CompTIA CompTIA IT Fundamentals Exam Dumps are uploaded by users who have passed the exam themselves. CompTIA CompTIA IT Fundamentals Certification Practice Test Questions help the exam candidates to pass the certification exams quickly. Fast Questions Updates, Accurate Answers verified by Industry Experts Are Available In Order Pass using CompTIA CompTIA IT Fundamentals Dumps & studying from the latest pool of questions.
FC0-U51 Exam - CompTIA IT Fundamentals
CompTIA IT Fundamentals Certification Facts
The CompTIA IT Fundamentals+ certification is designed to help the professionals in the field of IT decide if they have passion to develop a greater understanding of information technologies. The certificate is a pre-career credential that helps career changers or students determine their competency level in the field of Information Technology and help also determine if it is the right path for their professional realm.
CompTIA IT Fundamentals+ is the only certification that focuses on all areas of the Information Technology foundation. It provides a comprehensive understanding of the field making it the perfect option for non-technical professionals. The credential is designed for the individuals in high school and middle school. This is a great start for those who are considering a career in the field of IT. It is also aimed at the professionals who work in allied fields that require a general understanding of Information Technology. For most candidates, the certificate is a great stepping stone to advanced credentials within the CompTIA certification program, such as CompTIA A+, CompTIA Network+, and CompTIA Security+.
The CompTIA IT Fundamentals+ certification comes with the FC0-U51 exam. This test consists of 75 questions. The question format is basically multiple choice. The candidates are given a total of 60 minutes for the completion of the exam. To pass this certification test, the examinee is required to score at least 650 points out of possible 900. It can be taken in Thai, Korean, Chinese (Simplified and Traditional), Japanese, German, English, Spanish, and Portuguese. CompTIA FC0-U51 covers the essential IT skills and knowledge required to carry out specific tasks generally performed by the entry-level experts and advanced end-users. These tasks include identifying general software applications and their functions, utilizing features and functions of basic establishing network and operating systems, and utilizing web browsing and security best practices. Prior to this period, CompTIA offers the beta exam (FC0-U61) to evaluate the candidates aiming to earn the IT Fundamentals+ certificate. This new version focuses on the relevant knowledge that are necessary to determine and explain the basics of IT infrastructure, computing, database use, and software development.